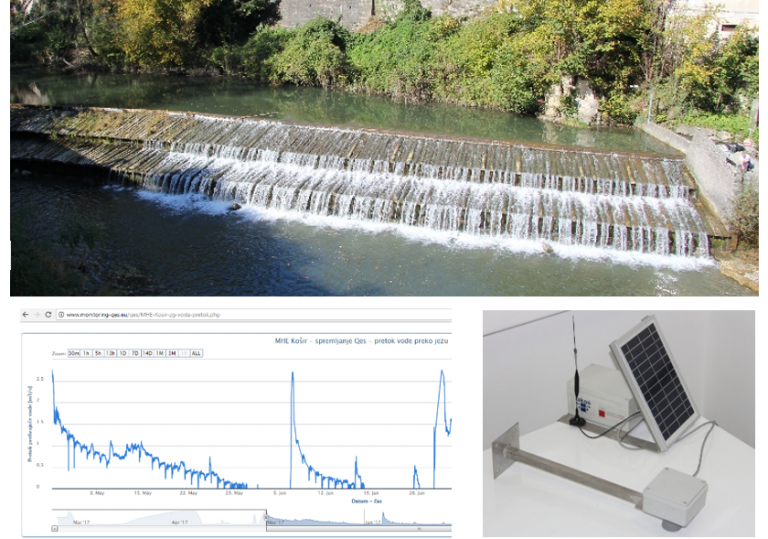 Measuring system for eccologically acceptable water flow monitoring
– Offered as as sevice for a period of five years.
– Measurement of water level.
– Precise, custom developed water level sensor with resolution 0.1 mm.
– Autonomous operation.
– Online monitoring and web based visualisation.
– Data archieveing.
– Periodic report generation.
– Optional calibration of water level/water flow relation (based on standard ISO4374).
References: Four small hydropower plants, five active measuring stations.